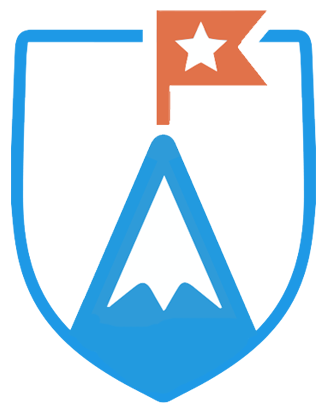 University Partnerships
The Goalbook University Partnership Program enables accredited teacher education programs to provide Goalbook Toolkit at reduced cost to student-teachers. The purpose of this program is to augment the work of teacher education programs in preparing the next generation of educators by increasing their knowledge and confidence in leveraging the latest educational technology to ensure the success of all students.
"Goalbook has been a tremendous resource for my students at UW-Oshkosh. Students in the first semester of the program find the easy-to-use UDL features tremendously helpful, and advance practicum students rely on Goalbook's research-based strategies and Common Core resources in helping them complete assignments and prepare for edTPA requirements during student teaching."
Joe Cook, M.S.E. Lecturer, Department of Special & Early Childhood Education
---
About Partnerships
With Goalbook, future educators have a powerful resource that: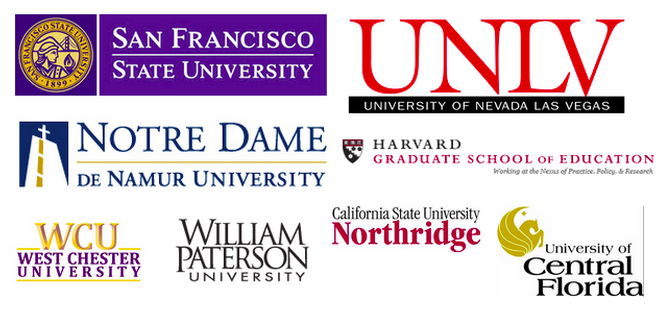 ---
Case Study: San Francisco State University
Two professors at San Francisco State University examined IEP goals written by their graduate students, and discovered that they were missing many key elements. They then partnered with Goalbook and provided the resource for their students. Goalbook Toolkit resulted in a significant improvement in crafting IEPs that were personalized, aligned with Common Core State Standards, and more useful in monitoring student progress.
Download Case Study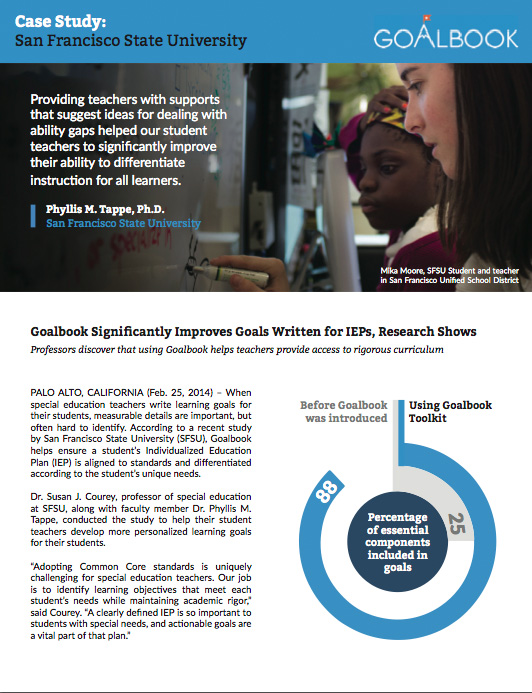 ---