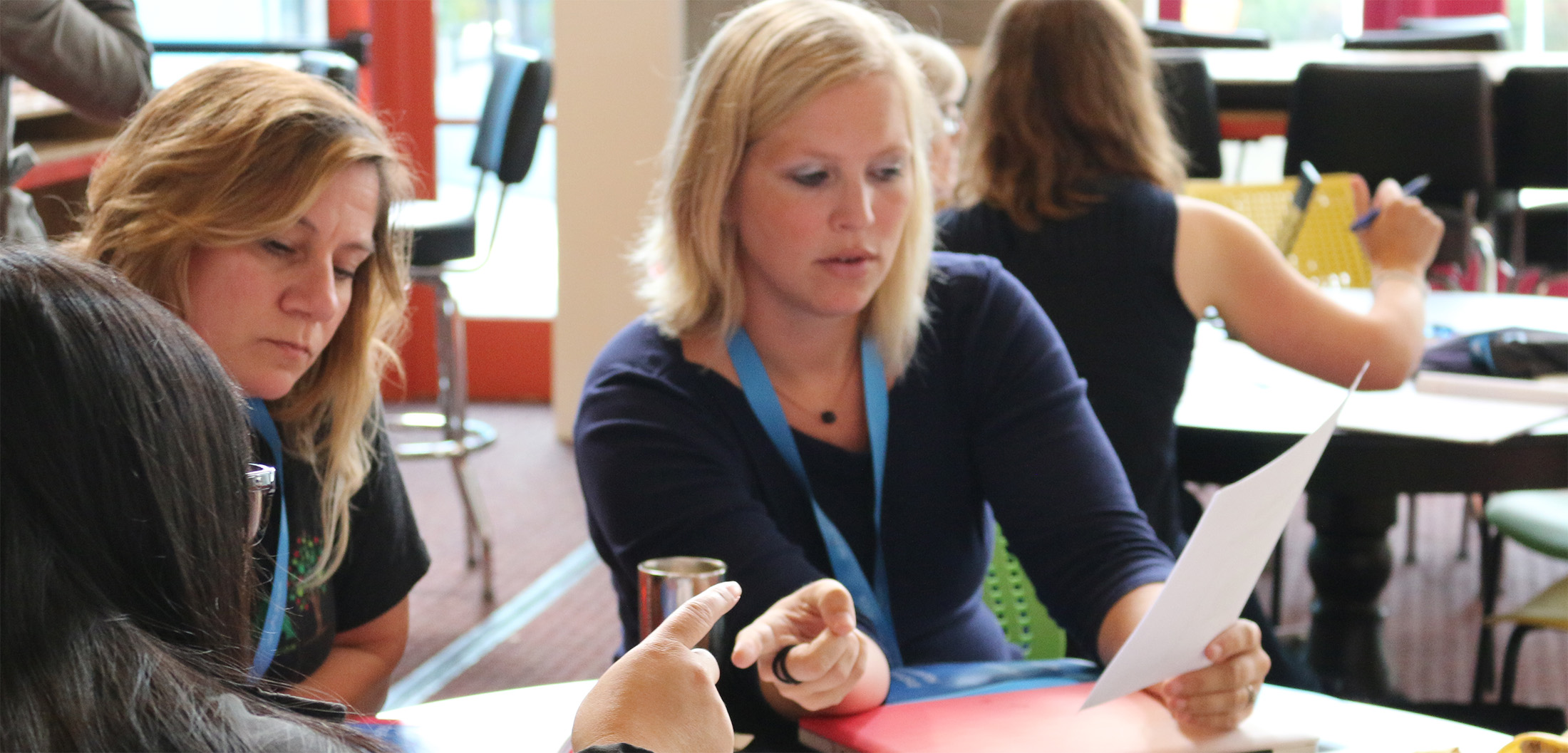 This school year, the Special Education staff at Campbell is starting with a month full of professional enrichment activities with Goalbook. Last Wednesday, staff gathered for part one of a four-part series on Instructional Leadership, which will continue on the first three Wednesdays in September. Campbell is using Goalbook this year to support teachers as the district shifts to Common Core. Another focus for Campbell's staff this year is to use CCSS as an opportunity to foster collaboration between special education and general education teachers. In the words of CUSD's Superintendent, Eric Andrew:
I am excited because for the first time we can 

truly

 meet the needs of all kids. Goalbook has allowed us to integrate the instructional practice for our general ed and our special populations, and ensure that all our students are taught to think critically and have the joy of learning.  It is phenomenal.
The focus of the first session was demystifying Common Core and setting measurable goals for students using
Goalbook's Toolkit
. The remainder of the sessions will include a workshop on crafting present level of performance statements, a refresher of Universal Design for Learning, and training on integrating Social and Emotional Core Competencies into students' personalized learning plans, respectively. In addition to the workshops being held on-site, Goalbook supports educators with its tools,
Pathways
 and
Atlas
, which are based on leading academic research and designed for educators to use when planning instruction.